Empowering our clients with a FREE client portal
Effortlessly manage your finances online.
Make payments at lightning speed.
Have complete visibility into the progress of your projects.
Connect with us with just a click.
Stay informed with our user-friendly Terms and Conditions.
Discover all the ways we can help you on our website.
Easily submit completion and consent forms.
And much more, all at your fingertips!
Our free client portal is the ultimate tool that puts you in charge! Say goodbye to tedious procedures and hello to swift online financing and quick payments. Our portal delivers a plethora of features that guarantee you stay in the know with respect to work stage updates and effortless communication with our office. At our company, your satisfaction is our priority, and we are confident that our Client Portal will be the answer to all your needs. Join us, and let's work together towards pushing the limits of your success. You got this!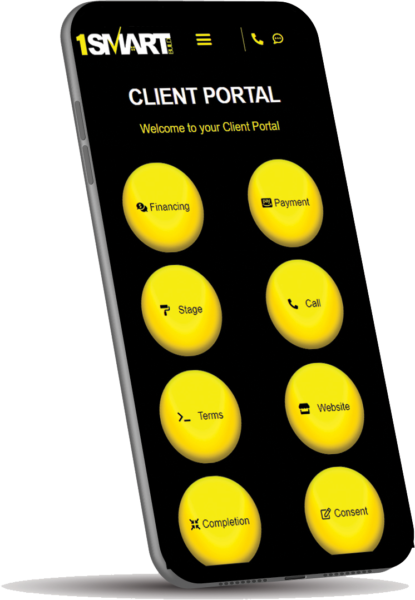 New FootingFoundationFraming
Footing + Foundation + Framing Specialist
Five stars! Construction Company Los Angeles is the right name for this construction company. My wife and I had wanted to remodel our Hollywood loft since we got married. So we searched all over for the right construction company near us and landed a job with them. We were hesitant at first, but Isaac was a great project manager. He was super patient with my wife, who can be difficult. He walked us through the design to the finish, and most importantly, he was able to deliver our dream loft within our budget. To summarize, we highly recommend working with Construction Company Los Angeles and Isaac.
Bathroom
RemodelingRenovationUpgrade
We have some wonderful news to share with you. We were in search of a reputable construction company for some remodeling in our home and stumbled upon 1 Smart Build Construction Company. Furthermore, we were very pleased with the service we received from Michael, and we couldn't be happier with the results. Although the price was comparable to another construction company, it was an outstanding service that truly impressed us. Michael walked us through the entire process, outlining each step, time frame, and requirements along the way. He was incredibly helpful, and the project was completed on time and to perfection! We highly recommend this construction company to anyone in need of remodeling services.
Room
AdditionRemodelingConversion
I just wanted to share my wonderful experience with Construction Company Los Angeles. A friend recommended them to us, and we could not have been happier with the team's expertise and professionalism. They were so patient with all of our questions, and they really took the time to make sure we understood everything. Plus, they finished on time and were always punctual. I highly recommend working with Isaac and his team for any footing, foundation, and framing needs you might have. Rest assured that, with their years of experience, the job will be done to the highest standards. To conclude, don't hesitate to reach out to Home Construction Company Los Angeles today; you won't regret it!
Kitchen
RemodelingRenovationRefacingUpgrade
KITCHEN REMODELER TESTIMONIAL
Congratulations on your incredible success! Your newly renovated bathroom is an absolute masterpiece, and it's all thanks to the exceptional work of Construction Company Los Angeles. Their outstanding resourcefulness and expertise have made your remodeling journey seamless and hassle-free. From start to finish, Construction Company Los Angeles demonstrated their willingness to listen and understand your needs. They provided insightful guidance that helped you make the most of your budget while ensuring that every detail of the finished product exceeded our expectations. Construction Company Los Angeles is a true inspiration when it comes to construction companies, and they have shown that it is possible to deliver outstanding results without compromising on quality or affordability. Thank you for making your dreams a reality.
ADUAccessory dwelling unitGarage ConversionGranny SuiteJ.ADU
Our search led us to Construction Company Los Angeles, and we could not be happier with the results. The representative from Construction Company Los Angeles has been an absolute gem! He has been with us every step of the way. His guidance and support made what could have been a stressful process an enjoyable one. The outcome far exceeded our expectations, and our home looks absolutely breathtaking. We are thrilled with the services of Construction Company Los Angeles, and we wholeheartedly endorse them to anyone looking for a reputable construction company. It's always refreshing to find a company that genuinely cares about their clients and goes the extra mile to make sure that they're completely satisfied with the outcome.
A secure and durable home is an essential component of our daily lives. To achieve this objective, a robust foundation and frame are incredibly crucial elements to guaranteeing the structural integrity of your home. The frame plays a vital role in serving as the skeletal support system that provides the necessary support for the walls, roof, and additional floors. Therefore, constructing the frame correctly is of great importance and calls for a high level of expertise. Building a frame can be a perilous job, and it is highly recommended to engage a professional Construction Company Los Angeles to ensure the job is carried out accurately.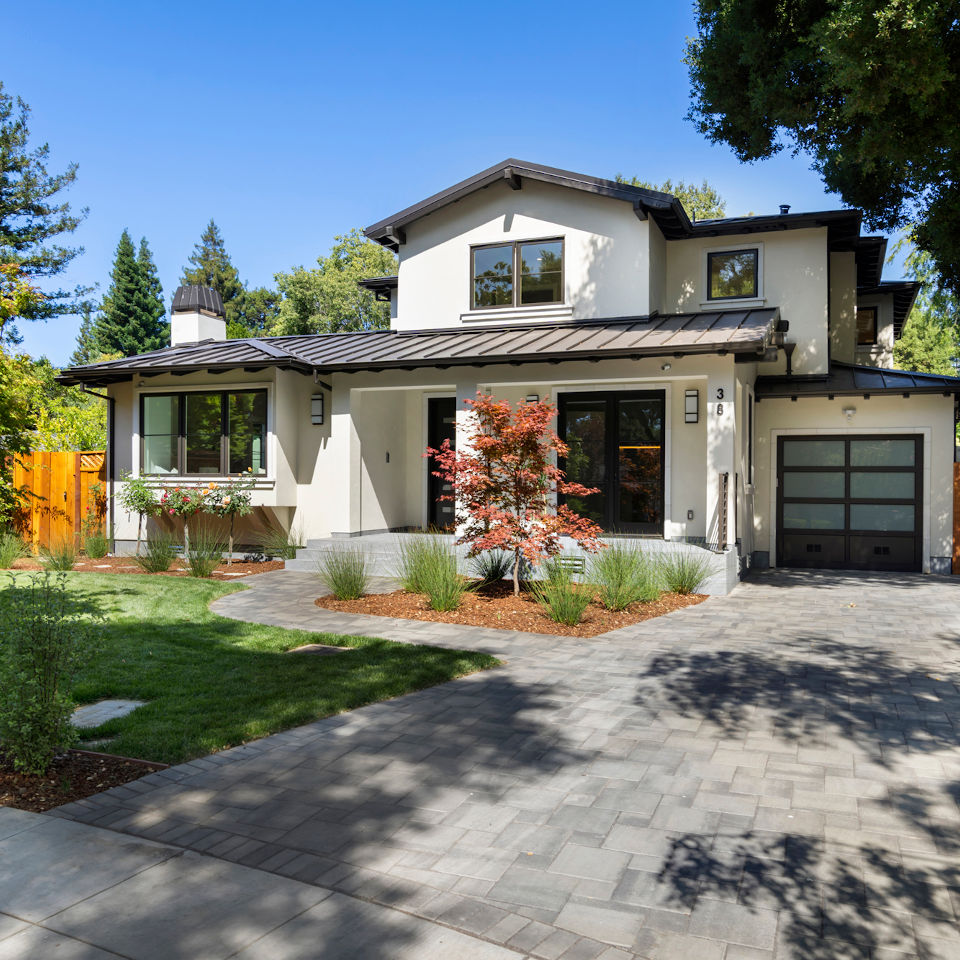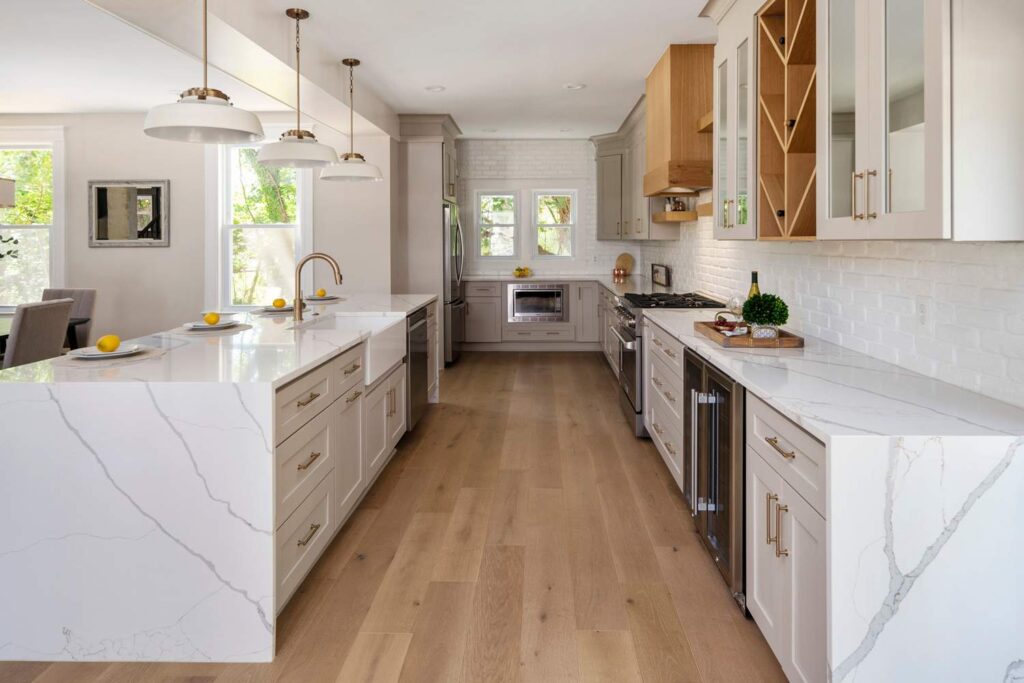 At Construction Company Los Angeles, we provide top-notch service for your kitchen renovation, from design to final touches. We use exceptional materials and modern technologies to ensure a stunning and reliable outcome. Whether you want to refresh a few elements or remodel your entire kitchen, we have the expertise to assist you. Our goal is to surpass your expectations, ensuring you get the results you desire within budget and on time. Our customers' satisfaction is crucial to us, and we strive to offer exceptional customer service throughout your renovation journey.
At 1 Smart Build, we are well-equipped to handle any bathroom remodeling project, big or small. Our team of experts provides top-notch service and ensures that each project is completed on schedule and within budget. We understand that your bathroom is an essential part of your home, and we strive to create a practical yet luxurious space that matches your unique style. Our services range from updating bathroom fixtures, lighting, and tiles to full-fledged bathroom remodels. Our team is committed to providing exceptional customer service at every step of the process, ensuring that you are satisfied with the results. At 1 Smart Build, we approach each project with meticulous attention to detail, ensuring your bathroom remodeling needs are met comprehensively.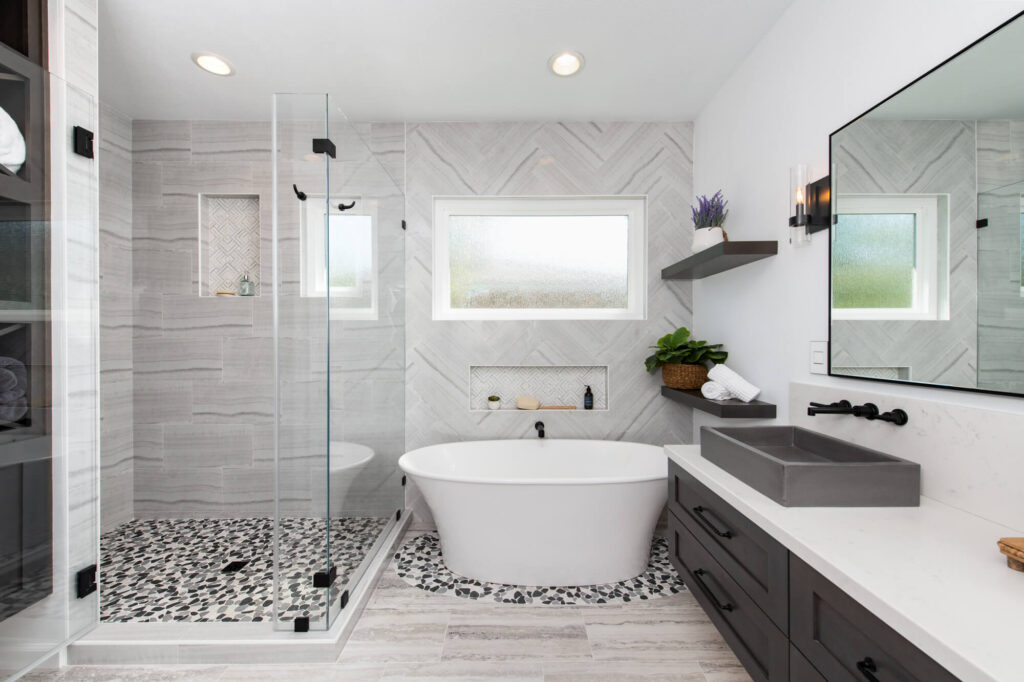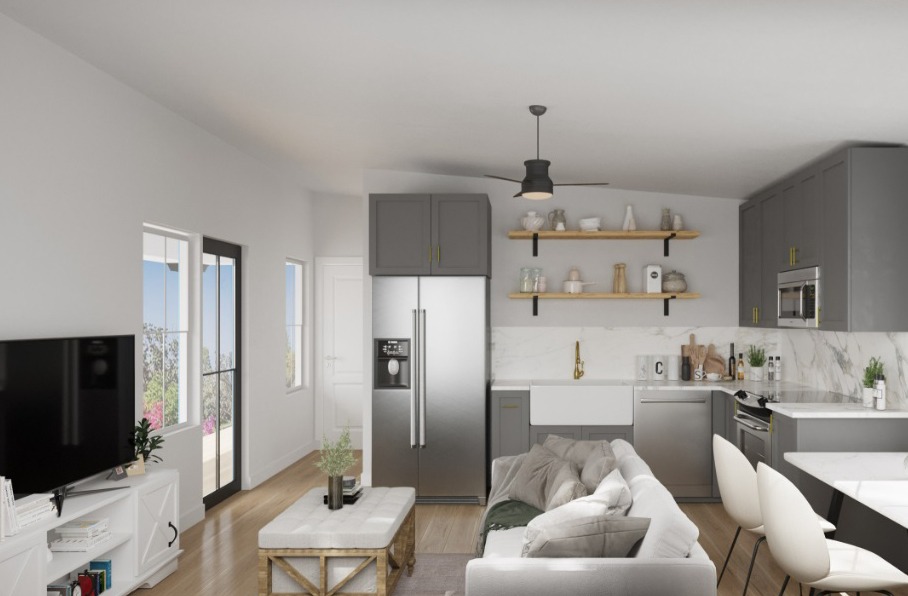 At 1 Smart Build, we take pride in delivering exceptional results to our clients. Our Construction Company Los Angeles team utilizes only the highest-quality materials and cutting-edge technology to construct ADUs that are not only comfortable but also built to last. Whether you're seeking to create additional living space for your family, generate rental income, or optimize your property's potential, our experienced professionals possess the expertise to bring your vision to life. Our top priority is ensuring that your ADU is completed on time and within budget. We are dedicated to providing exceptional customer service every step of the way.
At Construction Company Los Angeles, we have specialized in new construction and room additions for several years. Our team of construction experts is committed to providing you with practical and beautiful results. We recognize that your home is where you find comfort, and adding living space is an excellent way to improve your living standards. We create unique room additions that are tailored to your specific needs and style preferences. Whether you need an extra bedroom, a home office, a family room, or any other living space, we have the experience and expertise to deliver top-notch results. Our commitment to excellent workmanship and outstanding customer service means that we will always finish on time and within budget.